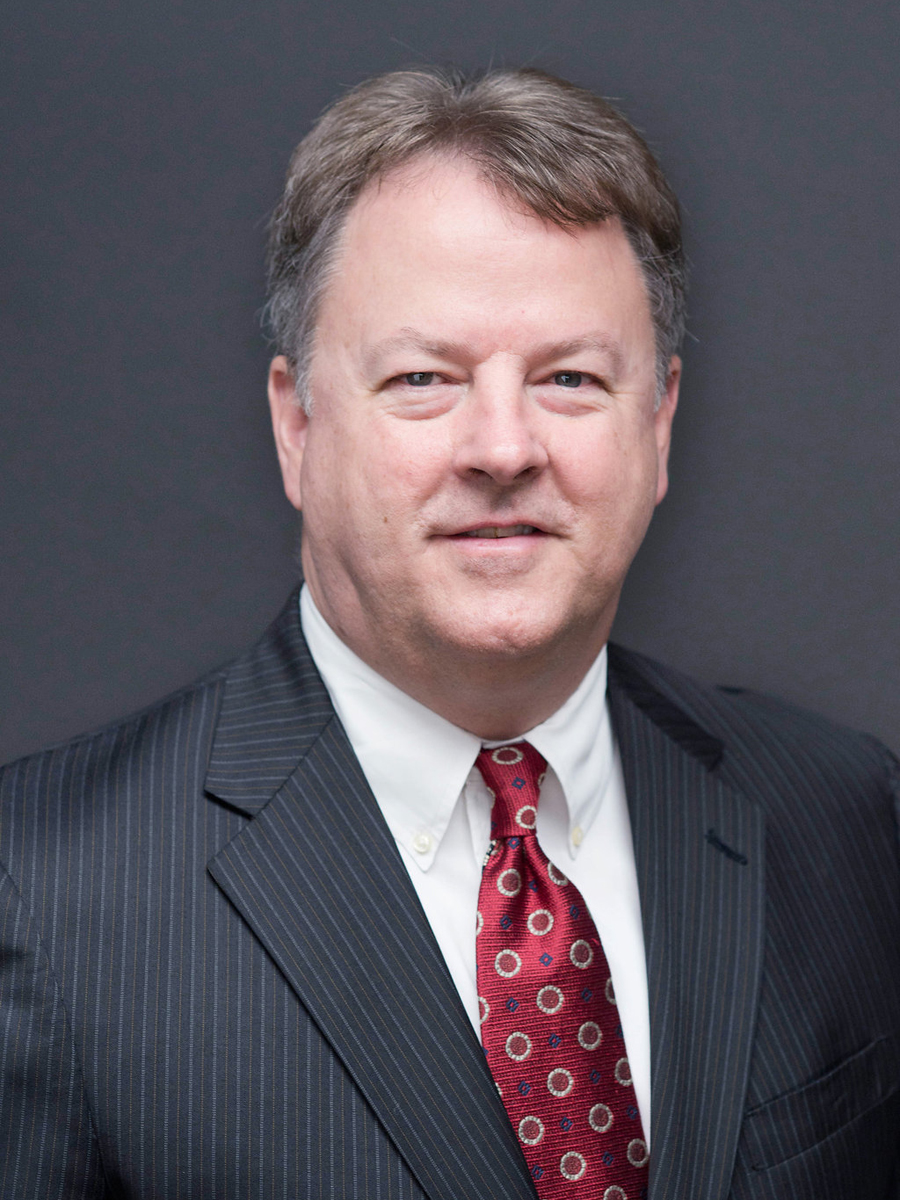 Timothy P. Atkinson
Timothy P. Atkinson joined the firm in 1993. He attended Florida State University and the Florida State University College of Law, where he graduated with Honors. He is a member of the Florida Bar, the Northern, Middle, and Southern U. S. District Courts, and the Eleventh U. S. Circuit Court of Appeals. He concentrates his practice in regulatory, environmental, governmental, administrative and appellate law, including complex litigation. A substantial portion of his practice has been before State and Federal regulatory agencies. He has lectured on the topic of water quality discharge permitting. He also served as an intern with the General Counsel's Office, State of Florida, Department of Education from 1991 to 1992.
In 2010, Mr. Atkinson achieved recognition from the Florida Bar by attaining Board Certification in State and Federal Government and Administrative Practice. Certification is the highest level of evaluation by The Florida Bar of competency and experience within an area of law, and professionalism and ethics in practice. Board-certified lawyers have a minimum of five years in law practice, must show substantial involvement in the field of law for which certification is sought; must receive a passing grade on the examination required of all applicants; must satisfy a peer review assessment of their competence in the specialty field plus character, ethics and professionalism in the practice of law, and must satisfy the certification area's continuing legal education requirements.
Mr. Atkinson's environmental practice includes environmental counseling and dispute resolution, permitting and litigation under the Clean Water Act (CWA), the Clean Air Act (CAA), Resource Conservation and Recovery Act (RCRA), Comprehensive Environmental Response, Compensation and Liability Act (CERCLA), as well as many state and local environmental programs. He is experienced with wetlands, surface water, ground water, consumptive use permitting, TMDLs, air quality, solid and hazardous waste, storage tanks, submerged lands, and coastal construction issues. His land use practice includes representation of government, landowner, agricultural, industrial, business, and developer clients in a wide range of state and local land use regulatory programs, including, site plans, special use and special exception permits, special districts, land development regulations, comprehensive plans, and developments of regional impact, and eminent domain and inverse condemnation matters.
Mr. Atkinson's professional licensure practice includes representing clients before local, regional, state and federal agencies, the Division of Administrative Hearings (DOAH), and state and appellate courts, both in acquiring professional licenses, and in disciplinary matters affecting professional licenses. His representations include professionals, business entities and local governments regulated by the Florida Department of Business and Professional Regulation, Florida Department of Financial Services, and Florida Department of Health, including initial, change of status and additional business entity license applications, as well as agency enforcement investigations and administrative complaints. His practice also includes challenges of existing and proposed agency rules, and agency and legislative lobbying.
As to the Florida Department of Business and Professional Regulation (DBPR) specifically, Mr. Atkinson has assisted clients with issues concerning the following boards:
• Board of Architecture and Interior Design
• Building Code Administrators and Inspectors
• Construction Industry Licensing Board (CILB)
• Electrical Contractors Licensing Board (ECLB)
• Florida Board of Professional Engineers (FBPE)
• Board of Professional Geologists
• Home Inspectors Licensing Program
• Landscape Architecture
• Mold-Related Services Licensing Program
• Florida Real Estate Commission (FREC)
• Florida Real Estate Appraisal Board (FREAB)
• Board of Surveyors and Mappers
• Division of Hotels and Restaurants
Mr. Atkinson also has experience representing clients concerning Florida's open government and public records laws, and the federal Freedom of Information Act (FOIA).
Practice Areas: Environmental and Land Use Law; Land Use Law; Administrative Law; Governmental Law; Litigation; Professional Licensing; Appellate Practice.
Admitted: 1993, Florida, U.S. District Court, Northern District of Florida and U.S. Court of Appeals, Eleventh Circuit; 1994, U.S. District Court, Middle District of Florida; 1999, U.S. District Court, Southern District of Florida; 2001, U.S. Supreme Court; 2003, U.S. Court of Federal Claims; 2004, U.S. Court of Appeals for the Federal Circuit.
Law School: Florida State University, J.D., with honors, 1993.
College: Florida State University, B.A., 1990.
Reported Cases: Stroemel v. Columbia County, 930, So.2d 742 (Fla. 1st DCA 2006); Yeoman v. Construction Industry Licensing Board, 917 So.2d 199 (Fla. 1st DCA 2005); B&S Utilities, Inc. v. Baskerville-Donovan, Inc., 988 So.2d 17 (Fla. 1st DCA 2008).
Member: The Florida Bar (Member, Sections on: Appellate Practice and Advocacy; Government Lawyer; Environmental and Land Use Law; Administrative Law); Florida Air and Waste Management Association; Florida Association of Environmental Professionals including Tallahassee Area Association of Environmental Professionals.
Professional Activity: Editor and Author, Florida Environmental Compliance, 2001; Author and Lecturer, Environmental Permitting Courses, Florida Chamber of Commerce, 1999-2010: New Developments in Water Quality Permitting, TMDLs, Arsenic and Bacteria Water Quality Criteria – Panel Moderator and Course Instructor, and Florida Department of Environmental Protection Update (Air Pollution) – Course Instructor.
Rated: Mr. Atkinson is "AV" rated by the national Martindale-Hubbell Legal Directory. The "AV" rating is the highest designation attainable and is based on his professional qualifications, reputation, and ethics.
Born: Jacksonville, Florida, June 30, 1966.
Please be aware that there is no expectation of establishing an attorney-client relationship regarding any communications sent through this website.